Main Benefits of Using Facebook to Advertise your Business
Facebook is the largest and most well-known social media network in the world. It serves as an excellent starting point for companies that want to develop a social media strategy for their company. Facebook is the social network that will expose your company to the widest possible audience and provide a user with the most extensive collection of tools for your company.
The business tools offered by Facebook make it easier for you to build your online brand, establish meaningful connections with customers and potential employees, and boost your organization's overall productivity. Lead generation templates are integrated directly into Facebook's Ads Manager, which serves as the central location for creating Facebook advertisements. You can easily understand the concept of advertise and promote.
Followings are the benefits of Facebook advertising: these ads can send customers automated messages through Facebook Messenger, and you can then analyze the response to learn what the customer wants in a relatively straightforward process. This tool is a helpful asset for small businesses as it allows them to generate leads without having to constantly monitor Messenger or Facebook on the desktop and respond to spam accounts or weak leads.
Audience Transparency

Reach a Wide Audience

Psychographic Targeting

Variety of Ad Formats

Measurable Performance

Full-Funnel Targeting

Competitor Targeting

Drive Traffic Directly to Your Sites
Audience Transparency:
Even though other programmatic networks provide comparable audience targeting capabilities, Facebook's audience reach is extremely transparent. Your company has a high level of control and transparency over the audiences it targets because those audiences self-select themselves as the recipients of your marketing efforts.
Your Facebook followers are referred to as "fans."

Users who are friends of your followers are referred to as "Friends of Fans."
Users who meet the criteria you selected based on self-reported criteria are considered to have the behaviors or interests you selected. Your placements on other platforms will be automatically optimized. Still, if you segment your campaign on Facebook based on these known audience clusters, you will be better positioned to gain insights. 
It's possible that a campaign will do well in either scenario. On the other hand, Facebook will show you which segments performed the best, allowing you to make hypotheses and giving you the chance to continue testing and honing your strategies.
Reach a Wide Audience:
Facebook, without a doubt, provides advertisers with one of the largest user bases available. According to Statista, as of July of the year 2020, Facebook had more than 2.6 billion users all over the world. That is more than any other social media platform, possibly second only to the number of people who use Google search.
The Top Ten Benefits That Marketing on Facebook Can Bring to Your Company. There is a large audience on Facebook, but that audience also spans various demographics. On Facebook, you should be able to find a profile that corresponds to the kind of customer your company serves, regardless of who those customers are.
Facebook users tend to be younger, with 62 percent of users falling between the ages of 18 and 34. However, the social networking site attracts users of all ages and generations, with 38% of users listed between the ages of 34 and 65 or older.
Psychographic Targeting:
The capabilities of Facebook's targeting go well beyond simple demographic information. The ability of demographics alone to accurately predict an individual's lifestyle or shopping requirements is becoming increasingly limited.
For instance, not all millennials have significant college debt or lead the kind of lifestyle one would expect someone to have if they had a limited discretionary income. The capabilities of Facebook's targeting feature make it possible to target users based on a diverse range of lifestyle characteristics, including hobbies, interests, life events, and behaviors.
Variety of Ad Formats:
Your advertising goal will determine the types of ad formats that are available to you. The goal may also impact the placements (Facebook, Messenger, Instagram, and Audience Network) that are available for your advertisements.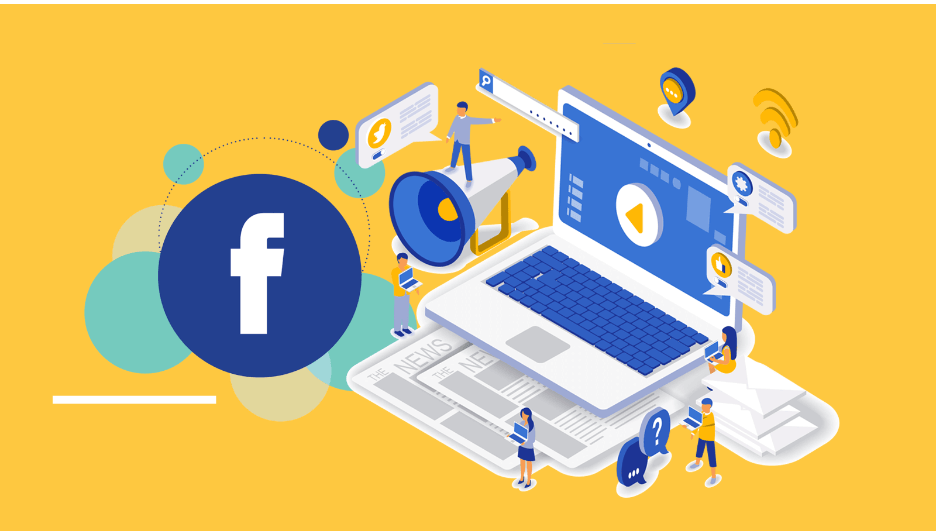 Facebook is the leader among all other social media platforms in terms of the variety of advertising formats it offers; currently, the platform offers ten different ad formats. There are numerous available options for each stage of the target marketing funnel; however, image and video ads are the ones that are utilized the majority of the time.
Measurable Performance:
Although it might be obvious to some, it is important to emphasize that Facebook does, in fact, allow reporting on a comprehensive range of metrics. Many different metrics are accessible, but it all depends on the format of the advertisement.
These include activities that users can participate in before leaving Facebook (such as reach and ad engagements), as well as events that take place outside of Facebook (e.g., conversions, revenue). The sole prerequisite is for you to have the Facebook pixel integrated into your website. 
It is possible to get thru with basic conversion metrics when using third-party analytics tracking. Facebook relies on its own pixel in order to optimize campaigns automatically. Without it, Facebook will continue to serve advertisements to the same range of users throughout the entirety of the campaign, making it impossible for the company to zero in on the user profiles that result in the highest conversion rates.
Full-Funnel Targeting:
Facebook is possibly the only digital platform that successfully caters to users at any stage of their engagement journey. This ability sets Facebook apart from other digital platforms. Any type of marketing tactic can benefit from the ad formats, targeting options, and measurement capabilities offered by Facebook.
Facebook offers sponsored stories, video ads, and carousel ads are excellent ways to pique someone's interest without being overly direct during the stage of awareness. If the users are not in the mindset to even consider your message, they will not engage with it and will instead move right past it.
Competitor Targeting:
There are not many solutions that will enable you to pursue the audiences that your rivals have. You are unable to target users who are fans of competing brands on Facebook. However, it is able to target users who have specified desired brands as an area of interest on their profile.
It is possible to quickly reach thousands of users without paying fees for these audience profiles, as is sometimes required on other channels if one creates a custom audience consisting of users interested in 20 or more well-known brands.
Drive Traffic Directly to Your Sites:
A number of Facebook's advertising options enable you to direct referral traffic to your company's website. Most Facebook users indeed log in with the intention of remaining on the platform to explore its content. 
However, suppose your ad is engaging, and you use targeting that is highly relevant to the user's interests. In that case, the ad will be appealing enough to convince the user to leave Facebook and visit your website.
Final Words:
The use of social media should be incorporated into the digital marketing strategy of any and all businesses. It is an essential method for disseminating content, constructing links, and generating user participation. If you are only using social media to generate organic traffic, however, you are not taking advantage of the full potential of these platforms. Facebook advertising offers affordable ads, targets specific users and easy setup.